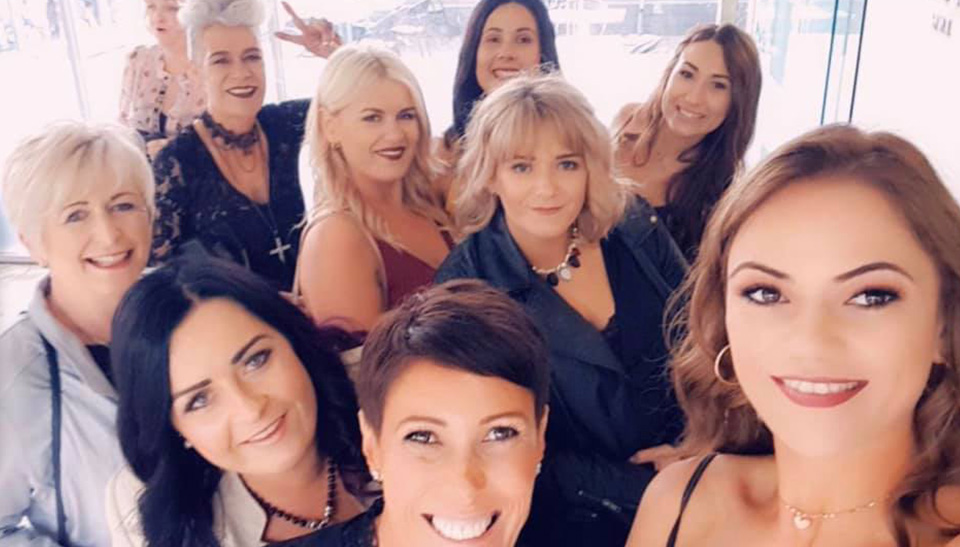 Meet the Team
Paula – Manager
Paula has been in the industry for a long time, she encourages the younger generation coming through as their inspiration and motivation will carry the salon and industry beyond. Her main focus is on the TEAM and the running of the salon.
Angela – Senior Hair Stylist
Ange is our longest standing Senior hairstylist, Ange takes pride in her consultations, listens and then produces amazing results!
She enjoys the creativity when working with her clients and sharing her knowledge to give her clients confidence in maintaining their style in between visits. 
Sarah Anne – Senior Hair Stylist
Sarah Anne qualified as a senior in 2015 and has proven her ability in restyling, colouring and home care.  Sarah Anne enjoys meeting her regulars and new clients and offering new ideas to suit a wide age group.  Wanting only the best for her clients, she takes pride ensuring her clients can manage their new style, so they leave feeling uplifted and confident. 
Karras – Senior Hair Stylist
Karras's passion for hairdressing started in Wellington 2010 and she continues to keep her passion alive, by creatively restyling and customising your look. Her personality shines through her work, with each client leaving her chair feeling confident, happy, and excited for their next visit! 
Sarah – Apprentice Hair Dresser
Sarah has been our Beauty Therapist for 3 years, she is now our apprentice hairdresser and will be sitting her finals 2021, she is rocking along with assessments and motoring into cutting. Sarah is excited with her new venture and she has a bubbly personality which will send most home chuckling. 
Tiana – Trainee Beautician
 Tiana started her journey in 2019 as our up and coming trainee beautician, 2020 she trained in Nouveau Lash lifts, and lash extensions, she also obtained a qualification as a HD Brow Stylist.
Tiana gets excited about the industry, loves make up and making people look and feel beautiful and amazing for all occasions. 
Kara – Receptionist (Front Desk)
Kara joined our team 2020 with a passion for people and our industry, both hair and beauty, Kara is always ready to greet clients with a warm 'Hello' she loves to see the transformations from start to finish. Kara makes magic happen on the front desk! 
Dot – Administration
Dot has since moved from our front desk to Administration, were she takes care of the ins and outs of the salon, stock ordering, and many of the behind the scene antics. Dot and Paula work together to keep things flowing so the team are able to do what they do best!