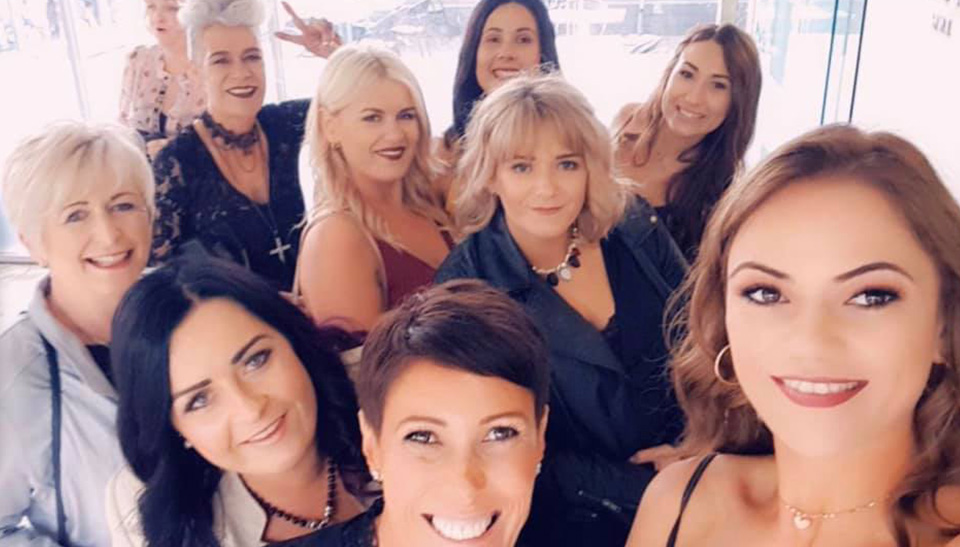 Meet the Team
Paula Wyatt – Director and Creative Stylist
Paula has been in the industry for over 35 years. Paula has owned, operated, and managed salons for over 25 years. She has completed a make up artistry NZQA qualification and has coordinated hair and make up for a short film and continues to work with theatre. Paula has also tutored the youth of Horowhenua through UCOL and she continues to inspire & amp; motivate. Paula is very passionate about hair, people and education.
Angela Harper – Senior Stylist
Ange joined the team in 2014. Ange trained in Otaki with a very dear friend and colleague "Mel", after having a little one she joined our team with Mel's blessing.
Ange has created a lifestyle in the industry for 8 years, she enjoys meeting new people and she embraces change. She enjoys the creativity when working with her clients and sharing her knowledge to give her clients confidence in maintaining their style in between visits. Angela takes pride in her Consultations, listens well and produces amazing results.
Sarah Burt – Qualified and Talented Beauty Therapist
Sarah joined the team in 2016. Sarah brings over 8 years of experience with her, so has a good handle on what's happening and how too in all of our beauty services, she is eager to grow and add to our current services. Sarah has just completed extensive training in IPL/SHR (Laser) and skin rejuvenation.
Sarah has a bubbly personality, she is very particular, and, a conscientious Beauty Therapist. In the coming 12 months Sarah will be up skilling in our products and services to enhance your experience at Patricia Farrow.
Shayla Kerehoma – Qualified Beauty Therapist
Shayla joined the team in 2016. She is a talented beauty therapist who has the highest qualification Beauty Therapy has to offer, known as CIDESCO.
Shayla takes a huge amount of pride in the deliverance of all beauty services that she performs, a range of services from general aesthetic to amazing spa treatments.
She is a positive, bubbly and caring person, her passion is in the total well-being of her clients physically and emotionally. Shayla will be on parental leave until May 2017.
Dorothy Horne (Dot) – Receptionist
Dot joined the team in 2016, she has come from a retail background and is enjoying the whole concept of client well being, answering your calls, making you coffee, chatting about your garden, oh and making your appointment work for you.
While Dot attends to your needs, we are able to fully concentrate on what you want.
In the coming 12 months Dot will be attaining new skills to assist you more……
Harmonie Constantine – Salon Assistant
Harmonie joined the the team in 2016 and has come back to the work force after having a little one, and is enjoying the new skills of customer care and service, Harmonie takes care of the floor, shampoos and readys you for your Patricia Farrow experience.
She has a beautiful warm personality that really shines through.
In the coming 12 months she will be learning a few simple hair techniques to better assist the stylists. She will also learn how to better assist our busy Beauty Therapists. Go Harmonie!